Contao CMS Website Hosting
For people who want a professional internet presence
That is easy to maintain and make updates

Contao WebSite Hosting
Enterprise - Do you need concentrated performance for more than one website? Do you want to include in the Contao existing IT infrastructure? Here, Contao shows what it can do
Business - Are you looking for a content management system that can go the distance? Do you require investment security and yet modern features? With Contao, both are possible
E-commerce - Do you market your products and services professionally, but you also want a separate shop system? Contao's E commerce is well-rounded, comprehensive, and is efficiently implemented
Portals - Do you need to spread large amounts of information among your user base? Contao provides a simple and easy solution for creating portals using included functions such as news, events, and newsletters. Network your user communities
Micro-sites - Do you wish to create/run a small page to draw attention to a particular product? Do you want to create a landing page that convinces potential buyers? Here, Contao shows its flexibility. Multi Domain Capability, Search engine optimized source code
Nonprofit Organizations - Do you want to achieve the best for a good cause with limited resources? Are they supported by sponsors and volunteers? Contao can help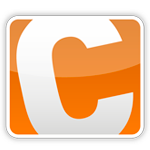 ---
Contao Home Page

Listing the enhance Contao features
Advanced editing features
Powerful site structure
Fine-grained permission system
Flexible form generator
Full-text search engine
Built-in CSS framework
Built-in file manager
Built-in calendar module
Built-in news/blog module
Built-in newsletter module
Accessible front and back end
Easy live update
Ajax and PHP 5
Wide choice of additional modules
The Contao Hosting Solution
Our Contao hosting packages are fine tuned, reliable, incredibly fast and are ready for you
Pro Personal
5 Email Accounts
Spam Protection
Domain Privacy
Unmetered Bandwidth
5 Parked Domains
5 Sub Domains
1 Website
Lock in this price now
$ 4.97
/mo
For Life!
No long term contract
Most Popular
Pro Business
25 Email Accounts
Spam Protection
Domain Privacy
Unmetered Bandwidth
25 Parked Domains
25 Sub Domains
5 Websites
Lock in this price now
$ 7.97
/mo
For Life!
No long term contract
Pro Ultimate
Unlimited Email Accounts
Spam Protection
Domain Privacy
Unmetered Bandwidth
Unlimited Parked Domains
Unlimited Sub Domains
10 Websites
Lock in this price now
$ 12.97
/mo
For Life!
No long term contract
---
Setting up your Contao website with "One Click" Softaculous Installation though your cPanel. The fastest way to set up your website! You will automatically get an email notifying you when a new Contao version is available. Log into your cPanel and update your installation with a single click so you always have the latest and the most secure version
Making your website faster and safer with the hottest speed technologies and proactive security practices. SSD drives - For more speed we use Solid State Drives on all our Hosting Plans Latest speed technologies: Enhanced performance with NGINX, HTTP/2, PHP7 and free CDN. Free SSL Certificate - Providing Free SSL (HTTPS) certificates with each account. User apps auto-updates: Over 3 million CMS and Softaculous updates every year. Firewall security rules: 900+ WAF rules to fix zero day vulnerabilities
Frequently Asked Questions (FAQ's)
How hard is it to transfer my website?
Undecided and maybe worried about the move of your website. Nervous about doing the actual site migration by yourself? Do not be! In most all cases we can move your site for free. Just contact us to see if they can move your site for you. A worry free migration! You can then start using all of our website hosting resources
What are these other extensions such as .cc, .ws, .du, etc?
Two character extensions are called country codes and are used for country code designation. They work the same as the .com .net .org.... There are more than 230 country codes for nations and territories around the world
Is there a Contract Period?
Unlike other companies that need those long term contracts to stay in business. We do not. What we have seen with the Hosting Market lately is offering discounts for long term contracts - 3 month, yearly, 2 year contract. But only offering a 30 day money back guarantee. Think about that one
How do I transfer my Website to your Servers?
If you have built your Website with a HTML editor, like Dreamweaver, NotePad++ or Microsoft Expression, You would upload your website files via a FTP (File Transfer Protocol) program. We have a built in File Manager that you can access with our cPanel. However, if your files are larger than 20 MB, we recommend using FTP programs, such as WinSCP, FileZilla or Core FTP
45 Day Unconditional Money Back Guarantee On all Hosting Packages