PHP Nuke CMS Website Hosting
Automated news system and content management system
Specially designed to be used in Intranets and the Internet World Wide

PHP Nuke WebSite Hosting
PHP-Nuke is a content management system allowing web masters to create community-based portals (websites), allowing users and editors to post news items (user-submitted news items are selected by editors) or other types of articles. Registered users can then comment on these articles. Modules can be added to the PHP-Nuke system allowing additional features such as an Internet forum, Calendar, News Feed, FAQs, Private Messaging and others. The site is maintained through an administration interface. PHP-Nuke supports many languages and its look and feel can be customized using the Themes system, but major changes requires knowledge of PHP, HTML and CSS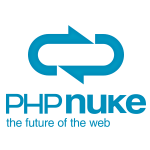 ---
PHP Nuke Home Page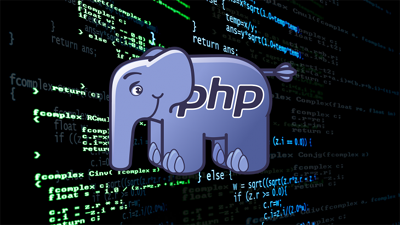 The main aim of PHP Nuke is to allow a web master to create a community-based portal, with an automated web site allowing users and editors to post news items (user-submitted news items are selected by editors). Users can comment on these articles using the comments system. PHP-Nuke features a modular system, which means its individual features can be turned on or off at will, or added at a future date. Each module has its own set purpose, and below are few features of Php Nuke that would be most useful for users on internet:
FREE 1 Click Install
Create Articles, News and Pages
Professionally Designed Themes
Article Submissions and Author Accounts
Fast SSD RAID-10 Storage
Support for All Common Languages
Built-In Contact Forms
Complete Website Statistics
45 Day Money Back Guarantee
The PHP Nuke Hosting Solution
Our PHP hosting packages are fine tuned, reliable, incredibly fast and are ready for you
Pro Personal
5 Email Accounts
5 Sub Domains
1 Website
Lock in this price now
$ 4.97
/mo
For Life!
No long term contract
Most Popular
Pro Business
25 Email Accounts
Unlimited Sub Domains
5 Websites
Lock in this price now
$ 7.97
/mo
For Life!
No long term contract
Pro Ultimate
Unlimited Email Accounts
Unlimited Sub Domains
10 Websites
Lock in this price now
$ 12.97
/mo
For Life!
No long term contract
---
Setting up your PHP Nuke website with "One Click" Softaculous Installation though your cPanel. The fastest way to set up your website! You will automatically get an email notifying you when a new PHP Nuke version is available. Log into your cPanel and update your installation with a single click so you always have the latest and the most secure version
Making your website faster and safer with the hottest speed technologies and proactive security practices. SSD drives - For more speed we use Solid State Drives on all our Hosting Plans Latest speed technologies: Enhanced performance with NGINX, HTTP/2, PHP7 and free CDN. Free SSL Certificate - Providing Free SSL (HTTPS) certificates with each account. User apps auto-updates: Over 3 million CMS and Softaculous updates every year. Firewall security rules: 900+ WAF rules to fix zero day vulnerabilities
Frequently Asked Questions (FAQ's)
What is Website Space?
This generally refers to the amount of space on a web server that is allocated to website owners by the web hosting company. The physical space that will be available to you for your website account which stores your html or text files, images, scripts, databases, emails and other files and will make them available for any one to view on the Internet
Can I have multiple domains pointing to my website?
Yes, We can "point" other domain names to your existing website with no additional charge to you. You will need to make sure these Domains also use our Name Servers or DNS numbers. This is a great way to expand the marketing of your website
We do not see you listed on those "Best Website Hosting Review" sites. Why?
Believe it or not these are all paid Affiliate websites. They manipulated ranking and reviews to get the best payout they can when some one signs up though one of these Sites. Read more about this here
Can you host foreign domain names?
Yes, we can host or house any foreign extensions. We do not do the registration of foreign domain names but can provide the name servers so you can register them yourselves
45 Day Unconditional Money Back Guarantee On all Hosting Packages