Gallery
Giving you an intuitive way to blend photo management
Seamlessly into your own website
RSH Website Hosting Solution

Gallery Website Hosting
Gallery is an open source web based photo album organizer. Gallery gives you an intuitive way to blend photo management seamlessly into your own website whether you're running a small personal site or a large community site. Serving millions worldwide, the Gallery project is the most widely used system of its kind
---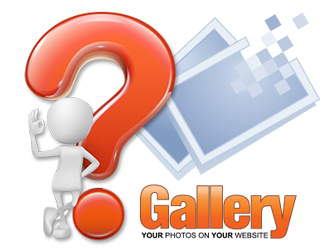 Features
Supports ImageMagick, NetPBM, GD, GraphicsMagick etc
Multi-User
User Registration
New User Approval
Forgotten Password Recovery
Installation/Configuration Wizard
Email Support
Gallery wide slide shows
Logging
RSS publishing
Albums and Photos
Mirroring Albums
Embedding
Over 30 Languages
Unique, Short URLs
Fit-to-window Images
Full or Resized Images
Print Photos
Keyword Searching
EXIF Headers
Click Counting
Polling
The Gallery Hosting Solution
Our hosting plans are fine tuned, reliable, incredibly fast and are ready for you
Pro Personal
5 Email Accounts
Spam Protection
Domain Privacy
Unmetered Bandwidth
5 Parked Domains
5 Sub Domains
1 Website
Lock in this price now
$ 4.97
/mo
For Life!
No long term contract
Most Popular
Pro Business
25 Email Accounts
Spam Protection
Domain Privacy
Unmetered Bandwidth
25 Parked Domains
25 Sub Domains
5 Websites
Lock in this price now
$ 7.97
/mo
For Life!
No long term contract
Pro Ultimate
Unlimited Email Accounts
Spam Protection
Domain Privacy
Unmetered Bandwidth
Unlimited Parked Domains
Unlimited Sub Domains
10 Websites
Lock in this price now
$ 12.97
/mo
For Life!
No long term contract
Gallery
Setting up your Gallery website with "One Click" Softaculous Installation though your cPanel. The fastest way to set up your Gallery website! You will automatically get an email notifying you when a new Gallery version is available. Log into your cPanel and update your installation with a single click so you always have the latest and the most secure version
Making your Gallery website faster and safer with the hottest speed technologies and proactive security practices. SSD drives - For faster website speed we use Solid State Drives on all our Gallery hosting plans. Latest speed technologies: Enhanced performance with NGINX, HTTP/2, PHP7 and free CDN. Free SSL Certificate - Providing Free SSL (HTTPS) certificates with each Gallery account. User apps auto-updates: Over 3 million CMS and Softaculous updates every year. Firewall security rules: 900+ WAF rules to fix zero day vulnerabilities
Frequently Asked Questions (FAQ's)
What are the Benefits of Owning a Domain Name?
Your personal or professional website is all about making a strong first impression. Your Domain Name allows people around the world to find and view your website. A domain name is a brand identity or business name which is used to make presence online. Also see Choosing The Perfect Domain Name
How long does it take before my domain name is active?
In some instances it is immediate. But it usually takes about 12-24 hours before it is active. Note: All ISPs must update their records (DNS tables) to reflect the new Domain Name
How secure is RSH Web Services Hosting?
An average of 30,000 sites are hacked each day globally. Our security measures help prevent this and protect your website and investment. RSH Web Services offers DDOS protection (brute force defense), free and paid SSL certificates, ConfigServer Security and Firewall and a number of other security features. All at NO additional charge to you
What Control Panels do you provide?
We provide cPanel as the standard control interface with all hosting packages. With over 80 different features it is one of the most powerful but easy to use. with just a few clicks you can add email accounts, MySQL Databases, Addon Domains and many more
Tweet Share Pin Tumble Email
45 Day Unconditional Guarantee On all Gallery Hosting Packages No questions asked