Piwigo
Built by an ever active community of users and developers
Extensions make Piwigo easily customizable - Icing on the cake
RSH Web Services - The Hosting Solution For You

Piwigo Web Site Hosting
Manage your photo collection with Piwigo
Piwigo is open source photo gallery software for the web. Designed for organizations, teams and individuals
High Volume: Piwigo shines when it comes to classifying thousands or even hundreds of thousands of photos. Sustainable. Born in 2002, Piwigo has been supporting its users for more than 15 years. Always evolving! Open Source: Source code is available, editable, audit-able and extend-able thanks to plugins and themes
---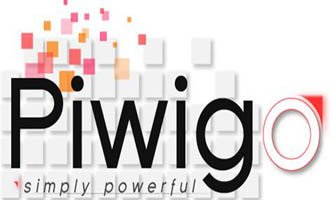 Features
Upload your photos
You can add photos with the web form, any FTP client or a desktop application like digiKam, Shotwell, Lightroom, iPhoto, Aperture. iPhone/Android applications
Organize with Albums
Distribute your photos among your own albums. The album tree has unlimited depth. Each photo can belong to several album
Describe with Tags
Offer your visitors another way to browse your photos, starting from the tags cloud and using multiple related tags to reduce the selection
Browse by Dates
Digital cameras store the date in the photo and Piwigo uses this date to display your photo collection in a calendar and let you browse from day to day
Privacy on your Photos
Make your photos private and decide who can see each of them. You can set permissions on albums and photos, for groups or individual users
Themes and Plugins
Change appearance with themes. Add features with plugins. Extensions require just a few clicks to get installed. 350 extensions available, and growing!
A Great Place For Your Visitors
Your visitors can post comments, give ratings, mark photos as favorite, perform searches and get notified of news by email or RSS feed
Piwigo in your Language
Piwigo is available in 45 languages. In a single gallery, you can describe photos in several languages. Translators are also collaborating with plugin creatorsStatistics and Management Tools
You can add photos with the web form, any FTP client or a desktop application like digiKam, Shotwell, Lightroom, iPhoto, Aperture. iPhone/Android applications
And also: Automatic slide show, use of EXIF/IPTC metadata to fill photo properties such as title and tags, browse photos in a map with RV Maps & Earth plugin, a web API to perform actions from other applications, such as display thumbnails in a WordPress blog with PiwigoPress, meaningful URLs including tag/category/photo names for Search Engine Optimization (SEO), predefined photo sets such as best rated, most seen, random or most recent, ability to combine browsing methods: display all photos tagged "James" + "Carol" taken in September 2010, ability to add HTML pages with Additional Pages pluging
The Piwigo Hosting Solution
Our Piwigo hosting packages are fine tuned, reliable, incredibly fast and are ready for you
Pro Personal
5 Email Accounts
5 Sub Domains
1 Website
Lock in this price now
$ 4.97
/mo
For Life!
No long term contract
Most Popular
Pro Business
25 Email Accounts
Unlimited Sub Domains
5 Websites
Lock in this price now
$ 7.97
/mo
For Life!
No long term contract
Pro Ultimate
Unlimited Email Accounts
Unlimited Sub Domains
10 Websites
Lock in this price now
$ 12.97
/mo
For Life!
No long term contract
Piwigo
Setting up your Piwigo website with "One Click" Softaculous Installation though your cPanel. The fastest way to set up your Piwigo website! You will automatically get an email notifying you when a new Piwigo version is available. Log into your cPanel and update your installation with a single click so you always have the latest and the most secure version
Making your Piwigo website faster and safer with the hottest speed technologies and proactive security practices. SSD drives - For faster site speed we use Solid State Drives on all our Piwigo hosting plans. Latest speed technologies: Enhanced performance with NGINX, HTTP/2, PHP7 and free CDN. Free SSL Certificate - Providing Free SSL (HTTPS) certificates with each Piwigo account. User apps auto-updates: Over 3 million CMS and Softaculous updates every year. Firewall security rules: 900+ WAF rules to fix zero day vulnerabilities
Frequently Asked Questions (FAQ's)
How hard is it to transfer my website?
Undecided and maybe worried about the move of your website. Nervous about doing the actual site migration by yourself? Don't be! In most all cases we can move your site for free. Just contact us to see if they can move your site for you. A worry free migration! You can then start using all of our website hosting resources. Isn't it about time you enjoy working with your Web Hosting company again
What Control Panels do you provide?
We provide cPanel as the standard control interface with all hosting packages. With over 80 different features it is one of the most powerful but easy to use. with just a few clicks you can add email accounts, MySQL Databases, Addon Domains and many more
I dont have a Domain yet, Can you help?
Choose a Domain Name for your website that looks as great as your work. It is vital that you make the domain name for your business something that is not too complicated, that represents your brand well, and that will help your audience to remember you. Its all about making a strong first impression. With over 100 domain extensions we are sure you will find one that works
How hard is it to transfer my website?
Undecided and maybe worried about the move of your website. Nervous about doing the actual site migration by yourself? Don't be! In most all cases we can move your site for free. Just contact us to see if they can move your site for you. A worry free migration! You can then start using all of our website hosting resources. Isn't it about time you enjoy working with your Web Hosting company again
Tweet Share Pin Tumble Email
45 Day Unconditional Guarantee On all Piwigo Hosting Packages No questions asked