Chevereto Free
Free Domains and SSL Certs
A web app which allows you to setup your own image sharing website

Chevereto Free Website Hosting
Chevereto Free is an application which allows you to setup your own image sharing website and our goal is to allow anyone in the world to host their own image sharing platform. We believe in build a real alternative for those who want a customized white-label image sharing service. Chevereto has been around for a long time, but what's interesting about it is that the developer offers both a paid, hosted service you can sign up for on their homepage, but also Chevereto Free, an open source version of the gallery software
---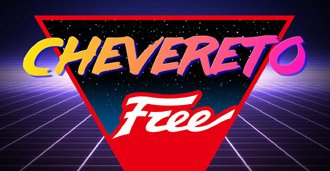 Chevereto itself is a richly featured gallery tool. You get beautiful, responsive galleries that look just as good on mobile as they do on the desktop, profiles for multiple users, an image uploader so you don't have to do things in small batches, social features for easy image sharing (and for easy login), and feature updates as they're available, and Cross Browser Compatible
Admin panel
Basic API
Embed codes and sharing options
File manager
Flood protection
Image resizing
Multiple image upload
Multiple languages available
Private mode (password protected website)
Small footprint
Support for short url services
Themes
Watermarks
The Chevereto Hosting Solution
Our Chevereto hosting packages are reliable, incredibly fast and are ready for you
Pro Personal
5 Email Accounts
Spam Protection
Domain Privacy
Unmetered Bandwidth
5 Parked Domains
5 Sub Domains
1 Website
Lock in this price now
$ 4.97
/mo
For Life!
No long term contract
Most Popular
Pro Business
25 Email Accounts
Spam Protection
Domain Privacy
Unmetered Bandwidth
25 Parked Domains
25 Sub Domains
5 Websites
Lock in this price now
$ 7.97
/mo
For Life!
No long term contract
Pro Ultimate
Unlimited Email Accounts
Spam Protection
Domain Privacy
Unmetered Bandwidth
Unlimited Parked Domains
Unlimited Sub Domains
10 Websites
Lock in this price now
$ 12.97
/mo
For Life!
No long term contract
Setting up your Chevereto website with "One Click" Softaculous Installation though your cPanel. The fastest way to set up your Chevereto website! You will automatically get an email notifying you when a new Chevereto version is available. Log into your cPanel and update your installation with a single click so you always have the latest and the most secure version
Making your Chevereto website faster and safer with the hottest speed technologies and proactive security practices. SSD drives - For faster website speed we use Solid State Drives on all our Chevereto hosting plans. Latest speed technologies: Enhanced performance with NGINX, HTTP/2, PHP7 and free CDN. Free SSL Certificate - Providing Free SSL (HTTPS) certificates with each Chevereto account. User apps auto-updates: Over 3 million CMS and Softaculous updates every year. Firewall security rules: 900+ WAF rules to fix zero day vulnerabilities
Frequently Asked Questions (FAQ's)
What can I use to create my Website?
You can create a website in a variety of ways depending on your level of skills. From hand coding to using a website builder app such as WordPress. Let RSH Web Services design and build a website for you. Our Website plans give you access to programs that can be used to build and customize your website such as Content Management System (CMS) applications
How do I transfer my WordPress Website to your Servers?
We recommend seeing the following website Moving WordPress. If you don't have a current copy of your website, you should be able to request one from your current website hosting provider. If at anytime you need help please contact us. Our 24/7 support team is here to assist you. We can help you determine the best method for transitioning your website to a RSH Web account. For more information, See Transferring Your Hosting Account
Do you have any Wordpress Tutorials
Yes we do and they are located here. With more than 20 pages of articles. If you see something not listed here please let us know
What is Website Space?
This generally refers to the amount of space on a web server that is allocated to website owners by the web hosting company. The physical space that will be available to you for your website account which stores your html or text files, images, scripts, databases, emails and other files and will make them available for any one to view on the Internet
Tweet Share Pin Tumble Email
45 Day Unconditional Guarantee On all Chevereto Hosting Packages No questions asked