Benefits Of A Business Website
In the business world, owning a business website has become more of a requirement than an option. Everything today is transitioning from print to the digital world. Businesses that have developed websites realize more success and growth than compared to those businesses without websites. In the modern world of the Internet, having a business with a web presence is crucial.
A study by Digital Information World states that consumers are online an average of more than 6 hours every day. This equates to more than 100 days online for an average Internet user.
Some business owners do not see the need for creating their own business website. They ask, "Can my businesses really benefit from having a business website?".
Let us explore how a business website can have an impact on any business, large or small.
Visibility
If it is your intention is to increase your business visibility, a business website can do just that. Most people today tend to do online research before they will physically visit or purchase from a business. Only businesses with a website will gain those types of customers.
A business website can also provide maps and directions to your physical office. These businesses are easily found both on and off-line. They will have a greater advantage over any business that lacks a website.
Being Listed With Search Engines
You probably found this page by a search engine like Goggle. This is probably the best argument for a website. You would not of found RSH Web without this website.
Building a website to incorporate search engine optimization (SEO) techniques so that you can easily be found by people searching for your products or service. This can be an important gateway to expanding your business.
Reputation - Trustworthiness
We live in a digitalized world where almost everything is found online. For those businesses that lack a web presence. This is a turn-off for most customers. The lack of a website can make these consumers consider your business as not being serious and professional. Such a reputation can lead to a small business not having good sales and never growing as expected.
Most consumers today expect that all businesses have some sort of web presence. A business website helps to advertise small businesses. It can be compared to magazine ads. But most Ads can be pricey for small businesses.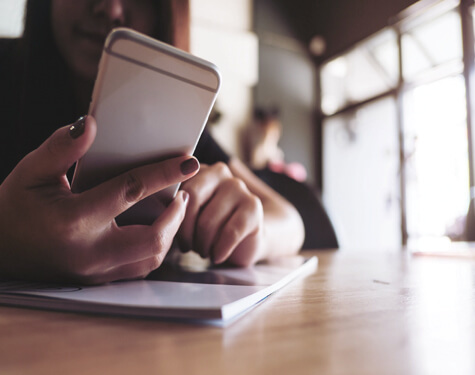 Brand Development
When you hear the word "Brand" you probably think of a logo. However, branding involves much more than just a logo. It is what gives the business a personality. This personality is what consumers will remember. It is what differentiates a business from other businesses. Giving added credit over competitors. Brand development of a business can easily be made with a website. A business website provides the perfect platform to develop its own specific brand. A business can use the website to illustrate their brand in detail and change or update it within seconds.
Marketing
Before websites came into play, small businesses made use of billboards, magazines and radios for advertising. With running a business, you always want to find new clients. What can help achieve this goal is your company website. There are many reasons why local businesses need to market their business online. Small business owners need to understand the power of the Internet. According to a recent research study by Forrester, 70% of all consumers start their search by using a search engine like Google to discover new products and services. And 74 percent reported using a search engine for research and or comparison before purchasing. Small businesses can maximize both online and off-line markets. A win-win for any business.
Reliability
Small businesses are rarely available 24 hours a day, seven days a week. With a physical office, you are only open a specific number of hours per day and normally only 5 days a week. This can make these businesses not only inconvenient, but also inaccessible to those customers who do not live close. With a business website, you are both accessible and available 24 hours a day 7 days a week. Even on holidays. And not be forced to travel to the physical offices. They can do this at a time that is convenient for them. This can have a great impact on boosting sales of any small business.
Your Competition
In the modern world of the Internet, most of all, your competition has transitioned from off-line to online. Those businesses with an online presence pose a real advantage for those that lack a business website. When searching online, consumers will only see those businesses that have developed a website. Businesses that do not have an online presence will not be found.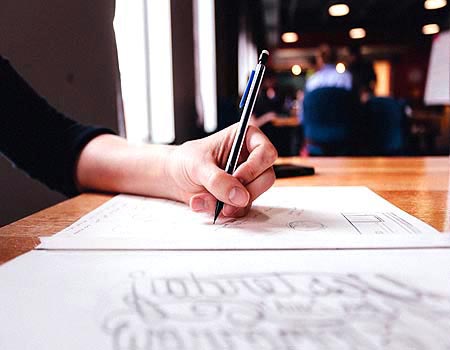 Control
Businesses that have websites have better control. These businesses can control what their customers see, what might be on sale, the latest tech updates. Also, the perception of their business to the public. With a website, a business owner can also see the location from which consumers come from, as well as the time and what site they came from. Access to such useful information is very beneficial for businesses. This can help to determine the thought patterns and behaviors of their customers. Such information can help businesses to generate keywords that rank top in search engines. In short, a business website helps a business to understand its customers better. A better understanding of consumers will help guide their services to captivate and attract more customers.
Ecommerce Spending is Increasing
In the U.S., consumers spent $601.75 billion online with U.S. merchants in 2019, up 14.9% from $523.64 billion the prior year, according to the U.S. Department of Commerce's quarterly ecommerce figures. For the month of January 2020, e-commerce retail trade sales in Canada amounted to over 1.66 billion Canadian dollars, compared to just over 1.51 billion Canadian dollars in the corresponding month of the previous year.
How many small businesses have a website?
71% of small businesses have a website, according to a recent survey by the Chamber of Commerce. Do not be among the more than 25% of businesses without a website. Get a Business Website for your business, whether small or large. A Blog or just a personal page site. You will enjoy opportunities and success that you would otherwise miss.
We welcome your comments, questions, corrections and additional information relating to this article. Please be aware that off-topic comments will be deleted.
If you need specific help with your account, feel free to
contact us
anytime
Thank you
---
COMMENTS
Phil Clayton
Thanks for posting and I will be contacting you.
---
John Green
Good article on why businesses need this, Thanks.
---
Tweet Share Pin Email.