Applying a WordPress Page Template
Some WordPress themes include page templates that change the way your web-pages are formatted on the front end of the website. By using templates, your theme can give you some flexibility for how your pages look and where certain web page elements are located.
WordPress Page Template
To add a WordPress page template to a page. Select "edit" or "add" a new page from the Pages menu located in the WordPress Dashboard.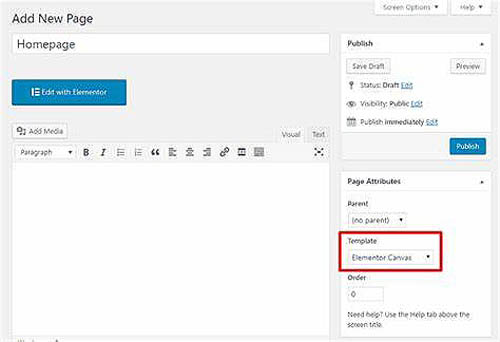 Find the Page Attributes section. In this section, you will see a drop-down list for available page templates.
Depending on the WordPress theme, you will see the specific page template options in the drop-down menu.
Previewing your WordPress Page Template
To test out how each of these templates would change the look of the page, select a page template. Now, you can preview the changes to this page and decide whether to apply this page template to the page.
Publishing the Page
Once you have selected the page template to apply, make sure it has been "Selected" and click "Publish".
Further reading on Page Templates
Tweet Share Pin Tumble Email It.