Preferences > Change Style

cPanel is one of the most popular website hosting control panel, and it is the one we offer with our hosting plans.
Important: We deprecated the Paper Lantern theme in cPanel & WHM version 100. This interface does not exist with the latest Jupiter theme.
YouTube Video - Change Style
Changing the Style
To change your interface's style
Log in to your cPanel
Preferences >> Change Style
To set a Style as the default style, click Set as Default for the desired style.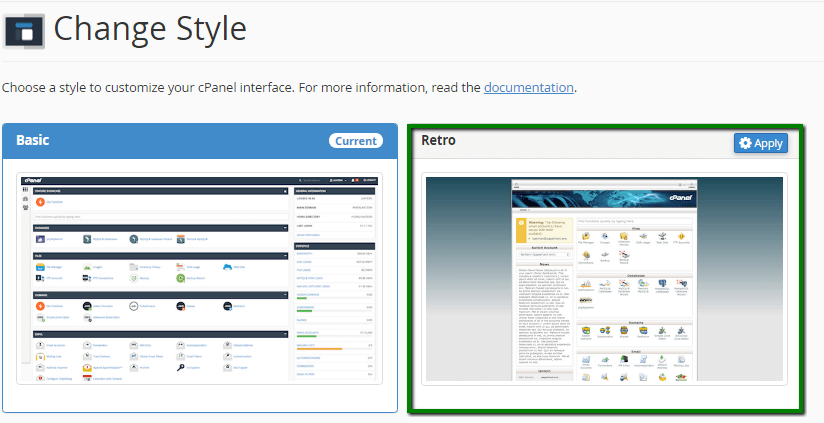 The interface will refresh with the newly-selected style.
Important: When you set a style as the default style, the system does not automatically apply that style to your account. You must also click Apply to apply that style for your account.
Related cPanel Tutorials and How To Guides
cPanel manage every element of your web hosting account
Tweet Share Pin Tumble Email
We welcome your comments, questions, corrections and additional information relating to this article. Please be aware that off-topic comments will be deleted.
If you need specific help with your account, feel free to
contact us
anytime
Thank you