cPanel - Email - Greylisting
Greylisting
Is a method of defending e-mail users against spam. An email program using greylisting will "temporarily reject" any email from a sender that it does not recognize.
When enabled, this feature can help protect you against unwanted email or spam.
The mail server will temporarily reject any email from a sender that the server does not recognize.
If the email is legitimate, the originating server tries to send it again after a delay.
After sufficient time passes, the server accepts the email.
Greylisting identifies incoming email by triplets. A triplet is a collection of three pieces of data: the IP address, the sender's address, and the recipient's address.
By deferring unknown triplets, Greylisting filters spam and allows legitimate email a second chance to pass through.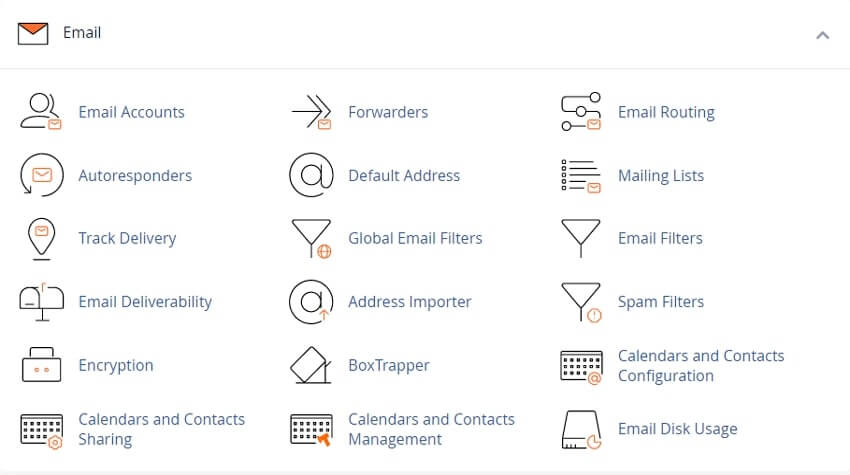 Note: Before you can access the Greylisting Configuration Settings, Trusted Hosts, and Reports sections of the interface, you must click on/off to enable the Greylisting feature.
Enable Greylisting
If Greylisting is disabled on the server, this interface only displays an On/Off toggle. Click the toggle to change it to On and enable Greylisting.
Configuration Settings
The Configuration Settings tab allows you to specify the Greylisting parameters.
To use Greylisting, perform the following steps:
1) Click the Configuration Settings tab
2) Enter the desired values for each setting, or keep the default values
3) Click Save
To learn more about the different settings, see the cPanel settings page
Related cPanel Tutorials and How To Guides
Manage all aspects of a website through your Browser
Tweet Share Pin Email
We welcome your comments, questions, corrections and additional information relating to this article. Please be aware that off-topic comments will be deleted.
If you need specific help with your account, feel free to
contact us
anytime
Thank you