When asked about the most popular Social Sharing websites you always start with Facebook then Twitter... YouTube will often be left out. But YouTube has the second greatest reach after Facebook in terms of general usage. It is also the second most poplar search engine behind its parent company, Google
Below are a few tips and ticks to use with YouTube
Use the keyboard shortcuts
Feeling too lazy to reach out to your mouse? Worry not for you can always use that keyboard of yours to control your YouTube videos
k = Pause/play
j = Rewind the video 10 seconds
l = Fast forward the video 10 seconds
m = Mute the video
f = Video on full screen
k = Play or pause a video in player
Left and right arrow = Jump backward or forward 5 seconds
, = When video is paused, skip to next frame
Up and down arrow = Increase and decrease volume
> = Speed up video playback rate
< = Slow down video playback rate
1 - 9 = Jump from 10% to 90% of the video mark
0 = Go to the beginning of the video
/ = Go to the search box
c = Activate closed captions
space bar = Play Videos in Slow Motion
n +shift = next video in the queue line
Watch age restricted videos without logging in. All you have to do is, remove "watch?" from the URL, and replace the "v=" with "v/". Press enter and enjoy the video
Add 'gif' to YouTube in the URL to convert YouTube videos to GIF. You'll automatically be taken to a GIF maker where you can choose the length of your GIF
Change the quality
YouTube selects the quality of videos based on your connection speed but you can overrule this if you want to save data or see something clearly: click the cog icon on web videos, or the three dots then the cog icon on videos on mobile to set playback quality
On the YouTube mobile app, you can double tap the left or right of the video to rewind or fast forward in 10-second increments. Keep tapping to fast forward or rewind for additional 10-second increments
Watch 360-degree videos by moving your mobile device around, or clicking and dragging with your mouse on your computer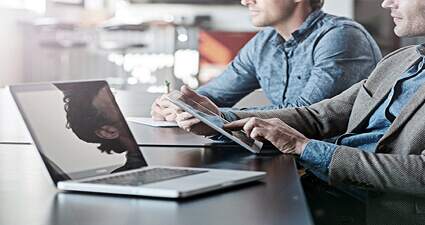 What's Popular on YouTube
Visit the Popular on YouTube to find the most recent popular videos, recently released music videos, top cute videos, latest trailers, events, and much more
Live Videos on YouTube
Watch YouTube Live. Includes, live events, sports, news, gaming, music, education, and much more
YouTube Creator Awards
The YouTube Creator Awards program is their way of recognizing the extraordinary effort creators put into their channels. In order to be eligible for a Creator Award you need to meet the eligibility
Start your video at a specific time
Wanna start your video from a specific time? Just add "#t=" followed by the time you want your video to start from. For example, "#t=1m2s" or "#t=62s". Also, if you're embedding the video and want the video to start from a particular time point, all you have to do is right click on the video, and choose "Get video URL at current time"
Operate YouTube only through your keyboard
Don't feel like using your mouse or your touch-pad? Just type "/leanback" after https://www.youtube.com and press enter. Your YouTube is now completely keyboard driven. The number keys from 1 to 9 correspond to your video's time line progress. So, if you press "2," you'll skip to 20 percent of the video's time-line. Pressing "0" will restart the video
Disable Auto-play
Tired of videos starting on their own at the end? Just go on the top right of the page, and slide the auto play button. It should turn from blue to gray once you slide it. You know the tricks. You have YouTube. What the hell are you waiting for?
See Written Transcripts of Videos
YouTube automatically generates a written transcript for every video. To see a video's transcript: Open the video in YouTube and press the "More" tab underneath the video title. Choose "Transcript" from the drop-down menu. If the video transcript will not show it is because the user chose to hide the transcript. The transcript will appear as a new module in the same window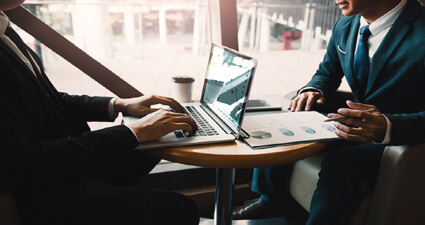 Create a GIF from a YouTube video
Do one better than an image with a GIF. GIFs get a lot of action on social media. You can use them to promote your YouTube channel or to deliver on-brand replies
How to create a GIF from a YouTube video: Open the video. Add the word gif before YouTube in the url. It should read: www.gifyoutube.com/[VideoID]. Customize your GIF
Royalty Free Sound Effects and Music
YouTube's audio and music library includes songs in just about every genre and mood. Among the sound effects you'll find everything from laugh tracks to an old engine sputter
Sign in to YouTube Studio
From the left menu, select Audio library
Choose Free music or Sound effects from the upper tabs
Preview tracks by clicking the Play icon
Click the arrow to download the track you've chosen
YouTube creator, Mystery Guitar Man (aka Joe Penna), offers some best practices for adding music
Blur Objects in Videos
Need to cover up a logo or add an artistic effect? Blur someones face? YouTube feature lets you add a blur, Even if the figure is moving
Sign in to YouTube Studio
Select Videos
Click the video you'd like to edit
Select Editor
Click Add Blur
Next to Custom blurring click Edit
Hover over the video and click Pause
Click and drag the box to adjust the blur
Click Done
Click Save
YouTube's Copyrights Terms
YouTube's "Copyrights Basics" FAQ page
Which is probably the best YouTube Video period. Features a pretty cool cast of characters. It's actually super informative, and it looks like YouTube's Team had a lot of fun making it
Enjoy
RSH Web Hosting with Free Domains and SSL Certs
Tweet Share Pin Tumble Email