With more than 100 million downloads
Joomla is the second most popular open-source content management system next to WordPress. With over 200,000 community users and contributors, and thousands of extensions, Joomla offers plenty of options to build websites
Below is listed resources, extensions, and templates
Where you can access downloads, documentation, and additional resources to help you get started. Choose from an assortment of free and paid templates and modify your site with Joomla extensions
Resources
This is the home page of Joomla Project, a community of contributors to support the free and open-source Joomla CMS. Find links to get started, news and announcements, and a variety of support resources
If you prefer to print out a User Manual, this is the latest Official Joomla PDF release
Here is a getting-started page for Joomla. It includes a useful "What is Joomla?" page, and links to the project wiki, documentation, and software downloads
This is the community portal for Joomla. Follow community news and announcements, and find a user group near you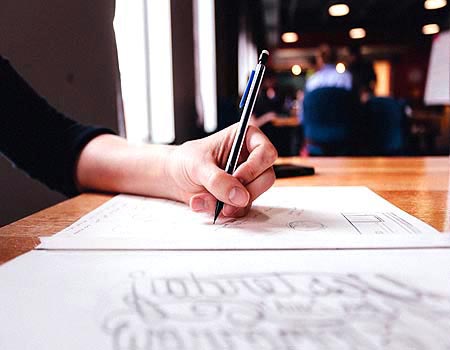 This is the main community forum site for Joomla. Access discussion boards on announcements, support questions, international support, development, and more. There are nearly 750,000 topics and 700,000 members
Use this directory to find useful extensions to modify your site. Use the search menu, or browse by categories. There are nearly 8,000 extensions available
The Joomla Resources Directory exists to help you locate professional service providers so you can connect and do more with Joomla. Browse through approved listings by category or use the search to find someone near you
An Online Community manual for Joomla users and developers, Joomla Documentation contains roughly 6,200 articles that are written, maintained, and translated by Joomla community members
If you're interested in Joomla development, Developer.joomla.org is a good place to start. Get access to the APIs and much more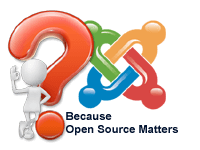 Open Source Matters is a not-for-profit organization, created to serve the financial and legal interests of the Joomla project. Its mission is to provide a flexible platform for digital publishing and collaboration
Joomla Beginners Resources
Online Videos, Tutorials and Guides for Joomla Beginners
Guide to installing Joomla
Online documentation for Joomla Beginners
Joomla 1.5 Quickstart guide - PDF
Covering the following topics: Domain Names, Website Hosting Services, Install Joomla, Write an article, Organize your content into categories, Create new Web Pages, Administrators Panel, Change the Look with Templates, Expand your Sites functionality with Extensions
Extensions
Allow a professional feel to your site by showing a welcome message to your users when they log in for the first time at your site
Use Two Factor Authentication to improve your site's security with one more layer and improve security against hackers
TZ Google Map is a simple module that supports features for Google Maps, such as display list address, input location image, configure map color, and configure height, zoom. and drag
This extension was created to offer a more effective and stylish way to link to profile pages on popular social networks. The module is highly customizable and can be displayed on multiple types of template positions
Here is a Joomla calendar extension that allows browsing of your events without the need to refresh the page. Switch between month, week, or day view without page load delays
TZ Multi Slideshow integrates three slideshows into one: Flexslider, ZoomSlider, and Nivo Slider
Content Filter sorts the content of an article according to a user's Joomla user group. It lets you show content to some and hide content from others
Komento lets you transform your Joomla's commenting system, giving you the freedom to engage with your communities and voice your mind. Specify what users or user groups can do when commenting. You are in full control in managing user activities
JF Mobile Menu is multilevel push menu for Joomla. It has many options, including Unlimited Color Styles, FontAwesome icons, and more
OT Testimonials Slider helps you to show testimonials from customers, readers, and other users
Turn Joomla CMS into a full-fledged, Social-Networking site
The Social Community for Joomla
Another good CRM for Joomla
The easiest ecommerce extension
One of the most trusted Ecommerce extensions
Offering a complete set of tools that you can use to avoid being hacked
Is a set of tools for your Joomla environment that gives you the power to create the kind of content that you need
A Robust image gallery. Connect your Face Book and Flickr galleries too
From the creators of Front Page Slide Show and Simple ImageGallery
A Customizable Joomla Site-map tool for Google and Bing
Templates
From TemplateMonster, Some of the best and highest quality
Yes TemplateMonster does offer a few free templates and themes, and they are also good!!
JSN One is a Joomla ecommerce template with a modern and vivid design. Inspired by street style, JSN One emphasizes creativity, modernity, and youthful energy
Real Estate November is built for design, interior agencies, home-staging sites, and businesses. The slider allows you to demonstrate properties quickly and easily
Vina Royal is a responsive template with three style presentations. It includes shortcode support, an easy layout builder, and advanced typography
Built on the T3 framework, Purity III is a fully responsive template. It supports Bootstrap 3 and is compatible with many third-party Joomla extensions. Easily customize with ThemeMagic or Layout Configuration, and access multiple layouts and rich typography
Chicken is a full responsive Joomla template built with Helix3 framework. Chicken is a good option for food related websites, such as a food blog, organic food shop, or bakery
Light Blog is a useful template for a practical blog. It's responsive and based on the Bootstrap framework. Its features include Flexslider, jComments, CSS Superfish, Google Map module, and more
Ulmus is a professional and straightforward Joomla theme, useful for creating or revamping an existing furniture or architecture site
This template offers a cool design to show your business site and present your products perfectly in the middle of the screen. This theme creates a clean website
Dream House is a template for real estate companies, agents, and brokers. Change body color and pattern, upload a logo, and change its width and height, and change body links, typography, insert social links, copyright, Google tracking code, and more
And for the Ultimate Joomla Hosting Services
Look no further than RSH Web Services
We welcome your comments, questions, corrections and additional information relating to this article. Please be aware that off-topic comments will be deleted.
If you need specific help with your account, feel free to
contact us
anytime
Thank you
COMMENTS
Ryan A
Nowadays everyone uses the Internet. Thousands of websites are available on the Internet but many of them fake information website, RSH Web is the best
---
Kim M
All your points are very good. Thank You So Much
---
Kelly M
Thank you for taking the time and writing this post
---
Shane P
Great help for me
---
Tweet Share Pin Email